Image Of Philippine Stock Exchange
Safest Does Anyone Make Money With Binary Options
عطلات المملكة العربية السعودية للأوراق المالية 2016
3/4 shot Bacardi Rum
1 splash of Baileys Irish Cream
Little Bit O' Honey
Alistair is a big softy. He's not hard, but he does pack a bit of a bite. He's easy on the eyes, and from what I'm told, on the taste buds
Which Of The Following Options Best Defines Binary Exclusion
Leliana: Lame, tells long stories that go nowhere, relatively pointless
1/2 shot O'Douls
1/2 shot Sweet Vermouth
In some circles this is also known as the "Aspergers". While Leliana can (from time to time) be somewhat interesting to have around, there is really little to no point to her presence. It's essentially like doing a shot just for the bitter, boring, and uninspired flavor.
Türkiye'De Yatırım Yapmadan Para Kazanmak Nasıl Listesi Sten: Sour, Angry, and Hard Hitting
1/2 shot Jack Daniels
1/2 shot Bacardi 151
1/2 shot Apple Pucker
Yes that's 1.5 shots. Sten is a big boy, get a small glass. Sten isn't pleasant to have around. He is a large bitter giant who steals various confectionery treats from fat children. Once he starts swinging back up or get knocked down and knocked down hard.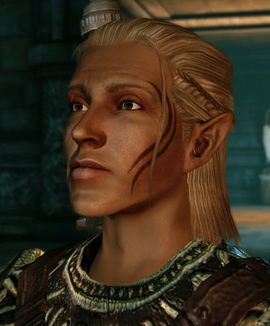 Market Wisselkoersen Forex Suriname Zevran: smells bad, he's nasty, and he likes to sneak up from behind
Grape Jello Shots mixed with 1800
There is nothing that sneaks up on you quite like Jello shots. He may play all coy and innocent with a strange leather boot fetish but turn your back on him and he's all over you. This goes for in the tent and outside of it. He's an assassin. It's what he does.
There are few things like an 1800 Jello shot that can do you in for the night once it hits you.
Saint Pierre And Miquelon Stock Exchange Websites Dog: Panty Droppers. That's what dogs are best at. 'Nuff said.
stock trading school new york Oghren: Short, dangerous, bitter, and angry
Sour Mix
Shot of Whiskey
He's a small fireball of bitter rage. Deep down he's not so bad but my god can he do some damage when he wants to. You could see yourself having either a great time or a broken rib when you hang with Oghren.  You also may find yourself having a slew of barely coherent insults thrown your way.
Binary Options Methods Enzymol 247 Dragon Age: Origins Optional Party Member – Shale
You've gotten every other party member, why not go for 100%. It's time to get shale. Lets face it, after gathering and taking everything listed above you may be hurting a little. It's time to fall over and take a big face full of sidewalk. Lets face it, that's pretty much what shale is. One big walkin' talkin' sidewalk covered in semi precious gems.
Everyone have a happy St. Patrick's Day. I challenge you to gather your own party and have yourself a little adventure to fight an archdemon of your own.
BTW, we here love new drink recipes. If you think you have a better one please let us know with the comment section.
Other Things to Check Out: